Customer Care Officer at Powergen Engineering Limited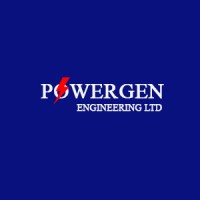 Powergen Engineering Limited has over the years, grown from strength to strength and is today one of the leading names in the Power Solutions industry. We specialize in the supply, installation, and maintenance of diesel engines generators from 10KVA - 6,000KVA and the Nigerian representative of some overseas manufacturers. The company also deals in the supply and installation of ABB Transformers, both LV and HT electrical Panels, Power Control Systems, Solar Power Systems, and Inverters.


As a Customer Engagement Associate, you will be a key member of the PowerGen Nigeria Customer Engagement team, focusing on supporting our Nigerian customers who use electricity from our micro-grids each day. You will report to the Senior Growth & Country Manager and you will work with all existing PowerGen Nigeria customers.
A more complete – but by no means exhaustive – list of responsibilities is provided below:
What You'll Make Happen:
Provide post-installation customer service to micro-grid customers via phone and online channels as well as in-person through customer engagement site visits.
Gather information on current micro-grid issues and create an Operations & Maintenance (O&M) ticket for each issue escalating it to the PowerGen Maintenance team or to the relevant teams using defined escalation channels when necessary.
Follow up on all issues with customers, the PowerGen team, and external partners as necessary until each case is resolved.
Assist with data gathering on the performance and customer behavior of PowerGen's operational micro-grids.
Document/capture all customer interactions using approved software and escalate unresolved issues to the head of the call center as required
Track KPIs and prepare reports for management on grid operations, customer feedback, and other data.
Coordinate logistics for fieldwork, including transport, accommodation, and planning routes before embarking on any trips to the field.
Train and support other team members during any and all of the above areas as needed.
Complete customer surveys, customer sign up and other data gathering activities.
Train customers on energy use, payment systems, and issue troubleshooting, as well as enlighten and educate customers on new products/bundle packages and customer initiatives within PowerGen.
Perform any other duties as assigned by your manager.
What Excites You:
A fast-paced environment where constant change is the norm and individual initiative-taking is encouraged
Working both in the office and in the field
Contributing to rural electrification in Nigeria
Building a clean energy future
A passion for organization, details, and precision in all you do
Delivering quality customer service at every single interaction
Contribution to the exponential growth and profitability of PowerGen Nigeria
You Already Have:
First degree or it's equivalent in a relevant discipline
2+ years' relevant work experience in customer service, call center, retail or similar field
Willingness to work in shifts is a MUST
Fluency in English, both in written and oral communications. An added advantage would be fluency in Hausa, Yoruba, Igbo, or other ethnic Nigerian languages.
Passion for serving and engaging customers
Knowledge of the energy, cleantech or utility sectors
Advanced proficiency in Microsoft Office, with exceptional Microsoft Excel skills
Excellent written and oral communication skills, as well as strong interpersonal skills
Practiced flexibility to lend a hand wherever needed
Excellent persuasive and profiling skills
Enthusiasm in working for the field of renewable energy
Please visit the PowerGen website (
www.powergen.com
) and use the link on the careers page to submit your application, CV and cover letter.
Customer Care Officer at Powergen Engineering Limited
Reviewed by
Myschoolgossip
on
July 18, 2019
Rating: